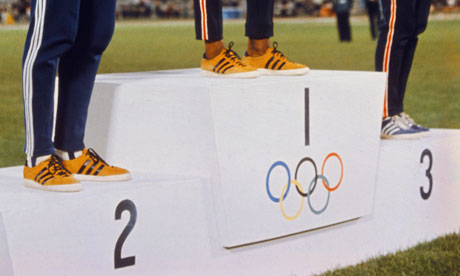 With UK politicians appearing to see the end of so-called 'free banking' as a panacea for the woes of retail banking, bringing about more competition and a fairer deal for customers, who would the winners and losers be if the end of free banking came about?
If there is to be transparency about fees, which is the whole point of the end of free banking, then the charge will need to be related to the cost of providing that service.
Certainly those who use branches for transactions will be worse off. So the person who comes into the branch on the daily basis to have a chat with the teller and withdraw £10 (as I witnessed at my branch recently) is going to find that experience expensive. Some of the most vulnerable people in society who have low balances and see their branches as part of the community and a way to break the monotony of life will find that this will no longer be affordable to them.
As is already being seen for customers of RBS and Lloyds TSB with basic bank accounts (accounts where there is no overdraft facility and the most basic debit card) who are already not being allowed to use ATMs which don't belong to the bank who their account is with. This is due to the charge each bank makes to other banks for allowing their customers to use their cash machines Come the end of free banking when charges for making a withdrawal from an ATM will kick in, as already exists in Australia, then those customers with basic bank accounts and low income earners who will be worse off. Having a bank account will become for many of these people a luxury that they can't afford. The knock on effects will not be limited to the individual, but also government. Government relies on bank accounts to pay benefits into. By the number of people without bank accounts rising and the continued closure of post offices the cost of getting benefits to individuals will rise.
The knock on effect of not having a bank account for the individual is far more than the loss of banking services. The cost of utilities - gas, water, telephone, etc rise if customers are not able to have direct debits, since these attract discounts. This will drive low income households further into poverty.
Charges for transactions in branches will inevitably be higher than transacting online or via a call centre (due to the costs for banks being higher to provide these services). As a reuslt there is likely to be a drop in the number of transactions being carried out in branches, which will inevitably lead to branch closures. Many branches, particularly in rural areas, already struggle to be profitable because of the low volume of business transacted in them, so once again the vulnerable, particularly those without access to public or private transport, will be hit the hardest.
One of the arguments for the end of free banking is that charges will be fairer and, in particular overdraft charges will drop. However with the end of free banking interest on balances will need to be paid, and not at the paltry 0.1% banks had been paying prior to the financial crisis. With the wholesale markets expensive, attracting customer balances is a lower cost way of banks raising funds. This will be where competition may well come in as banks and new entrants compete for customers who have a high average balance from month to month. This could lead to a situation where rather than overdraft charges falling they may rise as the balance of the number of customers with large balances to fund those overdraft moves to the competition and hence the cost of funding the overdrafts for the banks rise.
Another set of losers will, ironically, be those who manage their current account well. These are the people who maintain a low current account balance, don't go over drawn and use direct debits and standing orders to pay their bills. These are the customers who are currently subsidised by those who maintain high current account balances and those who regularly go overdrawn. These smart users of banking accounts, however only become profitable when they use other facilities such as mortgages, credit cards and loans. There is clearly an argument that these are precisely the people who should be paying a fair price for the services they use.
The fundamental challenge for any government who brings about the end of free banking is how to address the issue of the unbanked and the low earners. Certainly with the introduction of fees competition could increase, but it will be competition for the profitable customers, which does not represent the majority of the customer base of the big five banks. Without the economies of scale of a large customer base the big five banks will not be able to maintain the large branch networks they currently do.Compelling the big five banks to offer basic bank accounts and maintain a large branch network, but not compelling new entrants to do that, whilst populist, cannot be a long term strategy. Already the banks being forced to sell basic bank accounts are demonstrating that they are no longer prepared to do this at a signifcant loss.
The alternative is to take the unbanked and basic banking sector out of the commercial sector and have a state funded and run basic banking service. The level of investment required to set this up, particularly given the current economic climate, makes this option unlikely in the extreme.
So whilst the politicians can clamour for the end of free banking it is highly unlikely that anyone will be brave (or foolish) enough to actually bring this about.