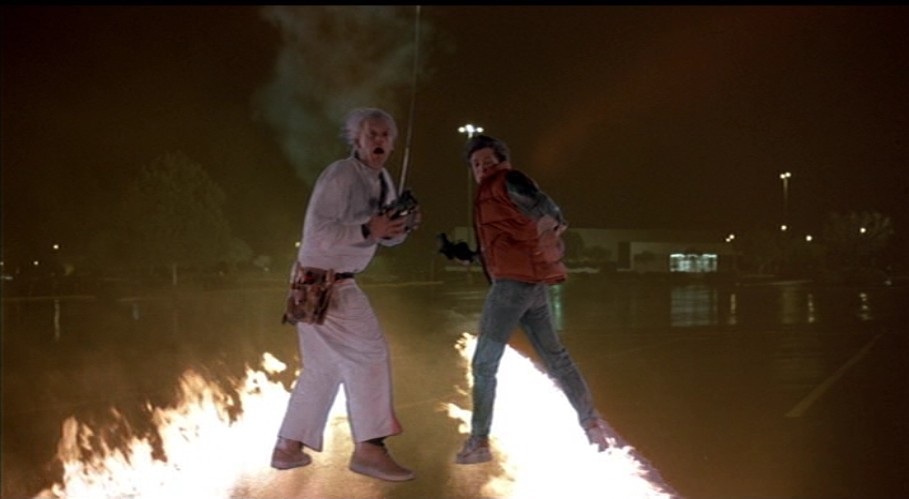 The report on the BBC News website that Barclays is looking at potentially closing 400, or a quarter, of its UK branches which was subsequentally retracted and replaced with a statement that Barclays is 'considering closing branches to reflect the that more customers are now accessing financial services online and via mobile devices', reflects the sensitivity the big 5 banks have to announcing branch closures and comes on the back of a statement in November 2013 that in August 2014 it is to open four branches within
Asda
(the UK arm of the US supermarket behemoth
Walmart
)
,
closing the standalone branches in the same towns. The model of putting bank branches into supermarkets
brings back memories
of the wave of supermarket banking
experiments
that took hold in the UK at the end of the last century with the launch of Sainsbury's Bank (backed by Bank of Scotland), Tesco Personal Financial Services (backed by Royal Bank of Scotland)
and Safeway Banking (backed by Abbey National). At that time the supermarkets were seen as a serious challenger to the established banks (despite being backed by them) and the world of banking was going to fundamentally change. It was also the time of the tie-up of Abbey National with Costa Coffee to create new and destination branches – very much building on the revolutionary
Occasio
branches that
WaMu
(Washington Mutual) launched in the US.
So what happened to all these new visions of banking? Abbey National was taken over by Santander who quickly took the axe to the partnership with Costa, Safeway was acquired by
Morrisons
who closed d
own the financial services arm and
the remains of Washington Mutual following the financial crash of 2008 were acquired by JP Morgan Chase who effectively bulldozed the
Occasio
branches returning to a far more business like branch format
.
Tesco Bank (as it became) with its 6.5m customers continues to make significant investments into
becoming a full service retail
ban
k
. Sainsbury's Bank bought out the Lloyds Banking Group share (that Lloyds inherited when it took on
HBoS
following the financial crisis) in May 2013, however
it
made it clear that it has no intention of becoming a full service bank and is not planning to offer mortgages or current accounts.
Sainsbury's appear to have no intention of turning its supermarkets into bank branches.
In the meantime Marks & Spencer launched in late 2012 M&S Bank operated by HSBC offering a fee-paying current account.
With Marks & Spencer continuing to struggle with their fashion lines the retailer is increasingly being measured principally as a supermarket.
The jury is still out on how successful M&S Bank but there are no indications that it has been a runaway success.
So why is Barclays trying to re-visit the supermarket
banking model?
The reality is that it has very little to do with wanting to be in supermarket banking and much more to do with finding
a way to
reduce their costs by closing
their branches. Barclays will benefit from the ability to sell or end the lease on the branches
and will have significantly
lower costs f
r
om
having an in store branch than a standalone one. It is also true that
this move should make it easier for customers to visit their branches. As high streets increasingly becom
e parking unfriendly through the use of parking restrictions combined with prohibitive parking costs where parking exists
bank branches are becoming harder to
just pop into or even to access (Metro Bank with their drive through branch opened in the
mecca
that is Slough would beg to differ).
T
yp
ically supermarkets have large amount
s
of
parking which will make it easier for c
ustomers to visit their banks if they are within a supermarket
.
It is not only the difficulty of parking that is reducing the number of visits by retail customers to banks. The increasing comfort and acceptance by consumers of all ages of carrying out activities online and the increased penetration of smart phones and tablets means that there are increasingly few reasons for customers to visit branches – cash withdrawals, making payments, getting foreign currency, paying in money into accounts no longer require a physical visit to a manned branch. Increasingly it is only at those key life moments
such as buying a house,
getting
married,
getting a loan, opening a bank account
that a visit to a bank branch is necessary and some of that
is driven not by the desire to talk to some
one
or to get advice but by the continued legal requirement
to provide a physical signature on documents.
For those important financial transactions such as arranging a mortgage or a loan it is highly questionable
how conducive a branch within a supermarket
will
be to
have a meaningful discussion
.
Exchanging confidential information over the sound of the tills ringing and the promotional announcements over the loudspeakers is not what customers are looking for. Neither is taking out a mortgage or a loan one of those spontaneous purchases that supermarkets rely on to increase basket size. As a mother pushes her trolley around with her two screaming toddlers in tow she is unlikely to suddenly decide that she would like to talk to her banker about a loan.
However Barclays might have liked to position the opening of
branches within ASDA supermarkets as for the convenience of their customers, with the review of their branch network (and the denied closing of 400 branches) with no confirmation that all closed branches will re-open in Asda stores, Barclays are making a statement of intent about the role of branches going forward.
Had the report of the potential for 400 branches being closed stood, Barclays would have been credited with the courage to be the first of major high street banks to make its intentions clear. This would have made it easier for the remainder of the big five banks to annouce their own closure plans. The other banks have hinted at their desire to close branches but none have been bold enough to say how many. They will eventually have to do this because it is an undisputable fact that less and less customers visit their branches. Many of those that visit their branches only do so because there are not currently convenient alternative ways to carry out transactions such as paying in cheques. However with the increasing penetration of smartphones with cameras built in even paying in cheques may soon no longer require a visit to a branch.
The future of branch base banking is at a cross roads where the big five banks must decide whether they wish to continue to support customers who want to use branches or whether they should encourage those customers to move to banks that see branch banking as fundamental to what they do such as Metro Bank, Handelsbanken, Umpqua Bank (in the US) and Bendigo Bank (in Australia). It maybe that the end of the universal bank serving all segments of customers is in sight.